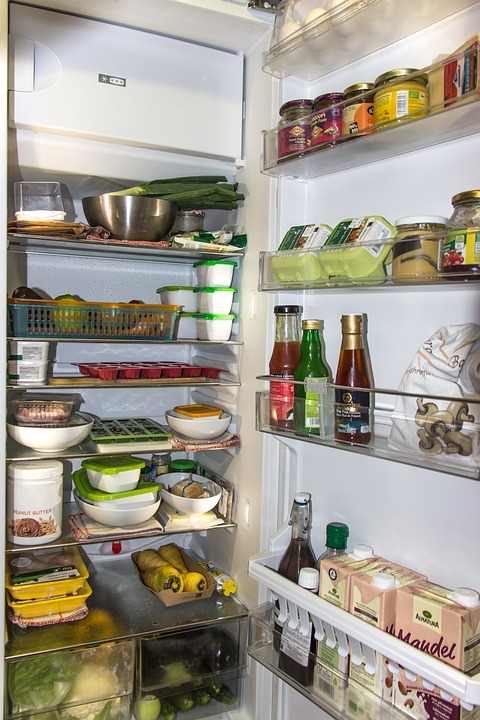 If you've ever opened the door to your refrigerator to discover and the overwhelming and pungent smell of rotting food and general funkiness, the chances are that either it-or you-weren't doing its job properly. After all, we store the food in the refrigerator to keep it fresh and last longer without losing its nutritional value.
As far as food storage is concerned, you should be extremely careful as any wrong step from your side will threaten the health of your family. All the foodborne diseases take place primarily due to the inappropriate storage of food items.
How To Keep Food Fresh Longer In Fridge
There are several ways in which you can keep food fresh in the fridge and knowing the correct way to use refrigeration technology is a big part of it.
Moisture loss and oxidation are the two major factors that elevate mold, foul odors, bacteria, and rapid food spoilage. Correct refrigerator usage will ensure your food stays fresh, safe, and hygienic for an optimum amount of time, saving your food, time, and money!
Habitually, we store all types of foodstuffs in the refrigerator or the freezer. However, you still need to follow certain tips to ensure that the food you're consuming is fresh and clean.
Let's find out some amazing tips to keep your food fresh for longer in the fridge.
Also Read: Best Tips To Keep Your Refrigerator Smelling Fresh And Clean
Tips for Storing Milk And Other Dairy Products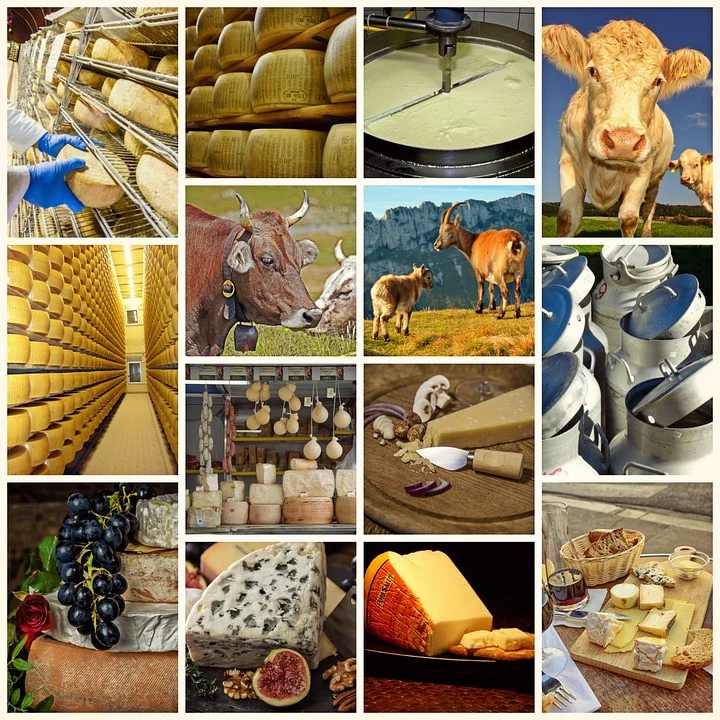 Dairy products should always be stowed in the back of the refrigerator. Keeping dairy fresh is extremely tough to do, but there are ways to extend the shelf life for dairy and most of the other food products.
The following are some suggestions,
Milk
Milk and other dairy products should be refrigerated at less than 40º F. Now the question is where should milk be stored in the refrigerator? Can we store it in the door? The answer is a big NO!
Milk shouldn't be stored in the door of the refrigerator. Rather, it should be kept on the shelves. The temperature fluctuates the most in the door area.
Always ensure to keep strong-smelling foods away from the milk as much as possible. Canned milk must be refrigerated and consumed within 7 days of opening.
Butter
Rancidity of the butter can be slowed down by keeping it tightly wrapped. Rancidity speeds up when the butter is exposed to air or light. Keeping the butter wrapped tightly helps to prevent it from picking up odors. Wrapped butter stays fresh in the refrigerator for several months.
Cheese
Prevent your cheese from growing mold. To keep your cheese from growing mold too soon, remove it from its plastic wrapping and rolling it up in waxed or parchment paper instead.
Soft cheese like brie, feta or cottage cheese generally lasts for a week at these temperatures. Hard cheese like cheddar can typically go for three to four weeks.
If your cheese ever has an excessively dry texture, better you discard it. Cheese should not be wrapped too tightly, instead, try to use aluminum foil or waxed paper. Another best way of preserving the cheese longer is to keep it in a Ziploc bag with a paper towel that has been soaked in white vinegar.
Tips for Storing Eggs
For keeping the eggs fresh, ensure to buy grade "A" eggs, which are fresh and of the highest quality. Store the eggs in their original carton in the fridge. This will shield them from absorbing the odors of other strong-smelling foods items, like onions, cheese or cabbage, etc.
Always make sure to store raw and cooked foods separated when refrigerated.
A generic thumb rule is that raw whole eggs should be used by the "Best Before" date. It is recommended to keep eggs for a maximum of 5 weeks in your refrigerator.
Tips For Storing Fish, Poultry, and Meat
Extra care and special attention are needed while storing fish, poultry, and meat items since they are highly perishable. You have to make sure that you store these items fresh so that they will remain high quality, wholesome products.
Fish, poultry, and meat can be kept for longer periods of time if it is frozen at -10°F or below. After it is frozen, maintain the temperature at 0°F or lower.
Try to limit freezer storage time on all types of meats to maintain their quality and freshness. Freezing fish, poultry, and meat items meat won't ensure to improve their quality, but these items will retain their nutritional value, flavor, natural color, and texture. These products should be stored in their original wrapping to prevent any further contamination.
Tips For Storing Vegetables
In order to preserve the key nutrients in the vegetables and to ensure a ripe, crunchy bite every time, it is necessary to keep them fresh. The following are some best ways to keep vegetables and fruits fresh for longer.
Mushrooms should be kept in a brown paper bag with the upper side closed slightly.
Eggplant, onions, jams, and squash should be stored on a counter or shelf since they don't do well in the cold.
Store green leafy vegetables, such as lettuce, in plastic bags, and keep a moist paper towel in the bag to retain freshness and absorb excess moisture.
Put vegetables with the same storage guidelines together. For instance, some vegetables like spring onions, lettuce, or spinach require lesser humidity and should be stored in one area of the refrigerator, while crisper drawers should be utilized for storing vegetables like asparagus, cauliflower, and celery.
Cauliflower, Cabbage, broccoli, turnips, cucumber, beans, carrots, and beets do well in the fridge in plastic bags.
Store unwashed, whole mushrooms in a brown paper bag. The paper bag absorbs the excess moisture and prevents mushrooms from getting moldy or soggy.
Don't wash vegetables before storing them in the refrigerator. Wash vegetables just before you are ready to use them, this will help to keep down bacterial growth.
Tips For Storing Fruits
Most of the fruits like apples, pomegranate, melons, strawberries, blackberries, mulberries, grapes, blueberries, cherries, and cranberries, etc. can be stored longer in their original packaging and kept in a crisper drawer of the fridge.
Apples should be stored separately from other fruits as apples tend to ripen them fast.
All the berries are very delicate in nature and should not be washed until and unless ready to eat.
All the citrus fruits like grapefruit, lemons, limes, and oranges should be stored in the crisper drawer or in a mesh bag in the refrigerator.
Also Read: Best Tips To Keep Your Refrigerator Smelling Fresh And Clean
General Tips
Cover Up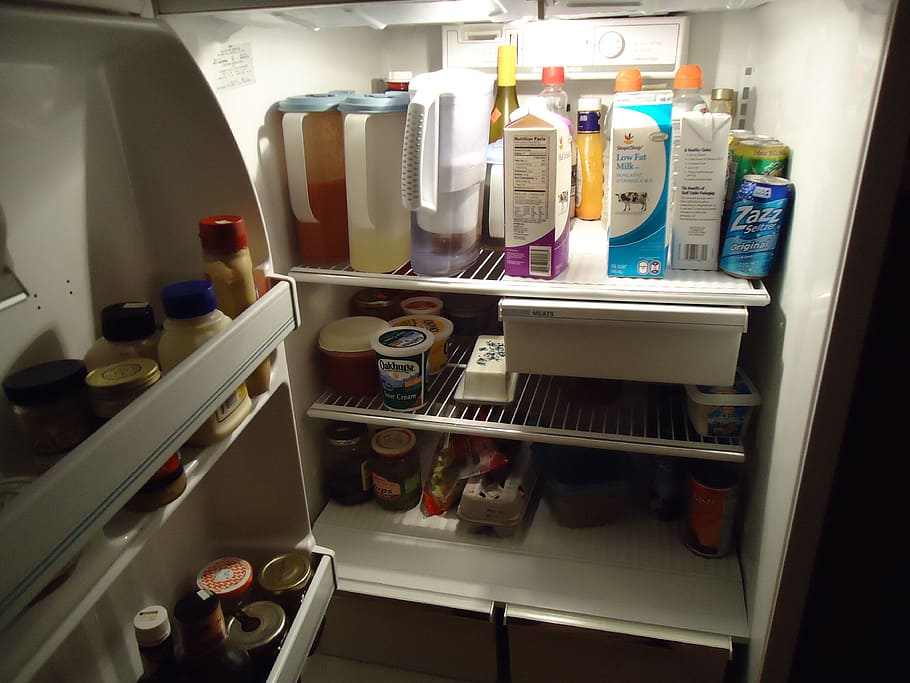 It is incredibly important to cover all open containers or plates when you put them in the fridge. Not only does this prevent your dishes from drying out, but it also stops the smell of that food infiltrating all other foodstuffs.
In case you're storing yogurt or any other eatables, store them in a small container and ensure that there's no room for moisture getting in. Garlic-chicken flavored yogurt? Ewww!! No thank you.
Temperature Control
Safest temperature for keeping food fresh in a refrigerator is 4 degrees Celsius. This temperature is sufficiently cold to prevent and slow bacteria and mold from making its way across your food.
The freezer temperature should be -18 degrees Celsius or lesser than that. Ensure that the refrigerator temperature does not increase beyond these limits or it will spoil the food items
Hence, you must get your refrigerator checked at regular intervals to see if the temperature maintained is optimum to keep all the food in it fresh and clean.
Don't Overcrowd
Like washing machines, refrigerators can't do their job properly if you overcrowd them full of things. The cooling process is disrupted, not to mention that your refrigerators will become disorganized and food will go missing underneath the clutter, only to resurface months later as unrecognizable brown mush.
Regular Cleaning
Things spill. Smells escape. Do you know refrigerators get cleaned shockingly less-frequently than they should? Set yourself for a 'refrigerator cleaning day' once a month and rotate and remove all the stuff inside, wipe out the shelves and invest in good fridge deodorizer to keep it smelling pleasant.
Limit The Frequency of Fridge Opening
Light and heat can destroy important nutrients in the food and it is important that the food should be stored at the right temperature. Freezing slows down the rate at which fresh food loses vitamins, but every time someone opens the fried, the inside temperature slightly raises since the outside hot air gets into the refrigerator.
This will tend the bacteria to increase and can lead to spoilage of the food.
Consume The Old Items First
Finish Up the stored food first before buying the new items. Always check the manufacturer's details on use by date like any other food product to get an idea of how long you can use the food.
Do not leave food hiding away in the corner of the refrigerator. Keep the habit of rotating it so nothing you have bought is wasted.
Maintain Your Equipment
Almost all refrigerators come with a warranty, but even once that warranty has expired it's a good idea to have a repair person pay you a visit if you start to notice anything amiss.
If there is any problem in the fridge, it's better to get onto problems as soon as you detect them is a surefire way to keep your fridge healthy.
Wrapping Up
In order to keep the food fresh in the refrigerator, different types of food need to be stored in different environments. Hope, this article has given you all the necessary tips for storing your food appropriately in the refrigerator. By consuming healthy food you can keep your immune system in good shape and you are able to fight the constant attack of viruses and illnesses we are all subjected to.
Happy Healthy Eating!
Also Read: Best Tips To Keep Your Refrigerator Smelling Fresh And Clean