Having trouble deciding on which smart TV to buy? The Smart TV terminology confuses you? Don't get confused. Here is our Ultimate buying a Smart TV guide for 2021 describing everything you need to look out for before you finalize your best smart TV.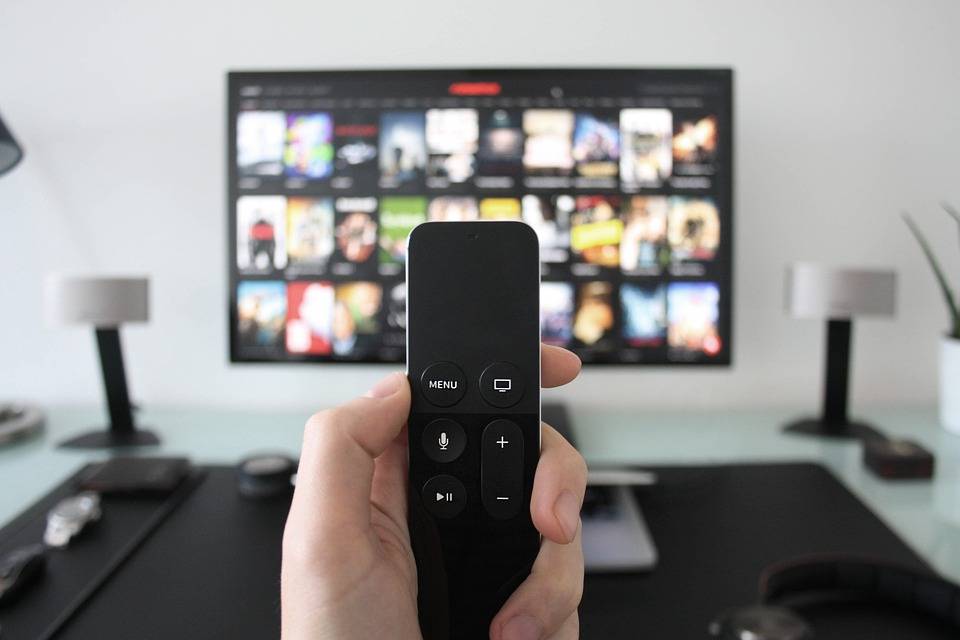 Earlier, for decades, we had our TVs with regular cable, HDTV antenna or A/V source. We had our restricted boring options for viewing the channels. But Nowadays this picture has drastically changed. Everyone wants to go for a smart TV.
But many a time, we face a lot of challenges while choosing the right model for us. In our article, '[Ultimate] Smart TV Buying Guide | How to Choose the Best Smart TV?', we will be sharing Tips to buy Best smart TVs of 2021.
What is Smart TV?
A smart TV is a device that has incorporated internet abilities in the form of built-in Wi-Fi and enables us to access numerous web-related features.
In the simper words, smart TVs are more like computers and smartphones which provide us the contemporary facilities like accessing various apps, media streaming, downloading favorite movies, web browsing, playing games, etc. in addition to the basic functionalities of a TV set.
A variety of best smart TVs are available in the market suiting for every budget. Right from the premium smart TVs to affordable ones like 4K TVs. Many smart TV makers like Samsung, Philips Hisense, Panasonic, Sony, Sharp, LG, Toshiba, Vizio, etc. are offering us the best smart TVs with different prices depending upon their diverse operating systems and services.
Also Read: What is NanoCell TV? NanoCell vs OLED vs QLED : Which is Better?
Best Streaming Devices For TV in India 2021
Best Media Streaming Devices Buying Guide
Choose the Best Smart TVs in India from list…….
Best Smart TV Buying Tips
Choosing the best smart TV for your smart home is not rocket science. The following are some Best Smart TV Buying Guide points to pick up the best smart TV as per your budget and requirements.
✔ Decide on your Smart TV budget
Before buying a smart TV, the most primary thing you need to do is decide on your budget. There are many smart TVs available in the market as per your budget and expectations. Keep an eye on the market and various offers to find out the best deal. One more important thing is, always to deal with the authorized dealer only. Also don't forget to check on the payment terms, manufacturer's warranty, service, and support.
✔ Select the right screen size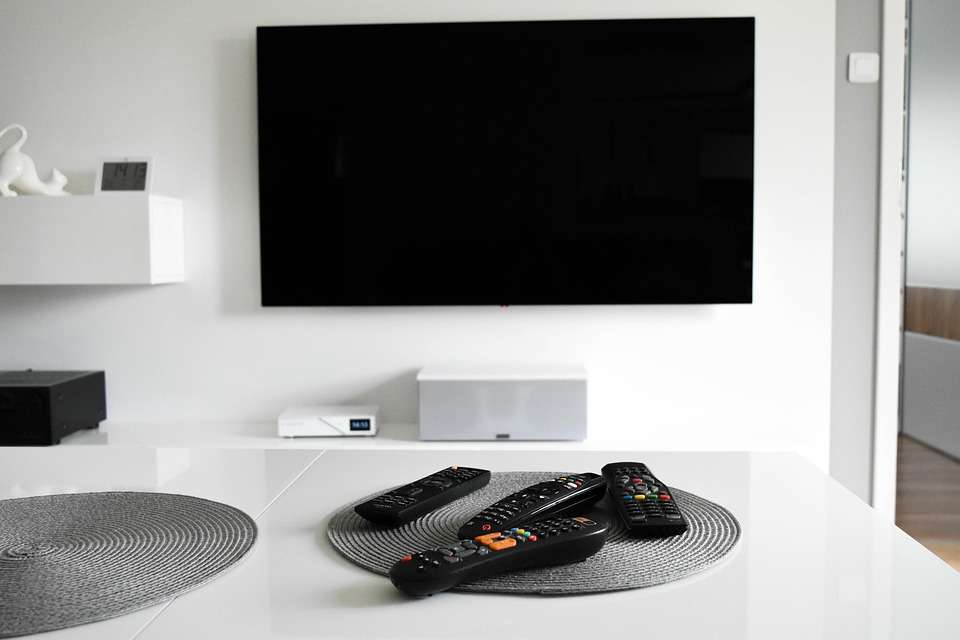 Even though many people recommend 'bigger is better' following points should not be ignored while choosing the right screen size.
1) Area of the room.
2) Distance between the screen and the viewer.
3) Screen resolution.
4) Crowd watching the TV.
If your room size is smaller, and the viewer has to sit close to the screen, there is no point in opting for the bigger screen. Also, note that for high pixels TV you can sit closer to the TV but also not that closer that your eyes strain.
For a crowded room (if the viewers are at least 6 feet away from the screen), the minimum screen size recommended is 40 inches.
The following formula may assist you to find the right screen size.
Ideal screen size = Viewing distance (in inches)/2
Suppose your distance from the screen is 10 feet, then the ideal screen size for you will be
= 10×12 / 2
= 60 inches
✔ Pick the best screen resolution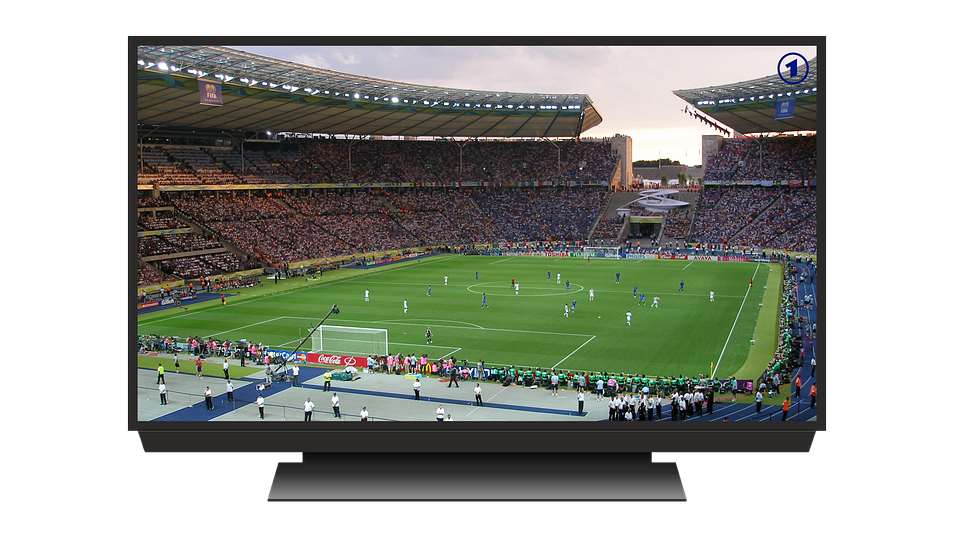 While choosing the smart TV, the choice of the best screen resolution is always a significant point.
What is the screen resolution?
It's the number of displayed pixels in each direction on the screen. More the pixels, sharper will be the images and finer will be the details and quality. It's always recommended to go for a higher resolution TV. As per today's trend, better not to go for a TV less than 4K (Ultra High Definition) resolution.
✔ Audio system of your smart TV
Smart TVs are becoming considerably thin. Accordingly, the speakers have also become thin and light. If you are buying a flat panel TV, you will have 5-10 watts' speakers.
This is fine for small rooms, but if you are installing a TV in the hall, drawing area, it will not give a good overall experience. In such a condition, portable speakers of the company like Phillips, LG, Bosch can be preferred.
To ensure that your audio quality is perfect, the speaker must be at least 20 watts and it should be of Dolby sound system which is the best sound system.
In the market, TVs with 40 watts of speakers are also available. The best part of it is that you don't need to buy a separate home theater for the same.
If you are thinking about a separate home theater system, the speakers of JBL or Logitech company can be better options. Connect them to your TV. These multi-system speakers will give theatre quality.
✔ Smart TV Remote
Smart TV remotes are also smart and available with advanced features.
⚙ Blue tooth remote
This is one of the best options in this category. The traditional Infrared (IR) remotes work on the 'line of sight' technology. you have to point the remote control at the television to operate the TV.
But Bluetooth remote doesn't require that 'line of sight' to work. You can operate this remote from anywhere and from any direction in the room.
⚙ Voice-based remotes
These days voice-based remotes are also available and they are quite easy to operate. These are functioning on the voice command.
Using these remotes, you can easily change the TV channels, set volumes low or high, adjust the picture mode and quality or the brightness. Also, you can simply turn your TV off.
✔ More HDMI connections
In the case of HDMI ports, the more the better! HDMI ports are extremely important in order to connect the Chromecast, gaming console, soundbar, camera to your smart TV. Always look for more HDMI ports. It is advisable not to settle for less than at least 4 HDMI ports.
Also Read: What is NanoCell TV? NanoCell vs OLED vs QLED : Which is Better?
Best Streaming Devices For TV in India 2021
Best Media Streaming Devices Buying Guide
Choose the Best Smart TVs in India from list…….
Best smart TV apps for everyone
Every smart TV manufacturer has its own app store has a vivid collection of apps right from the sports, entertainment, infotainment, VOD, streaming, kids, music, fashion, games, health and much more.
Here is the list of best smart TV apps that everyone can use.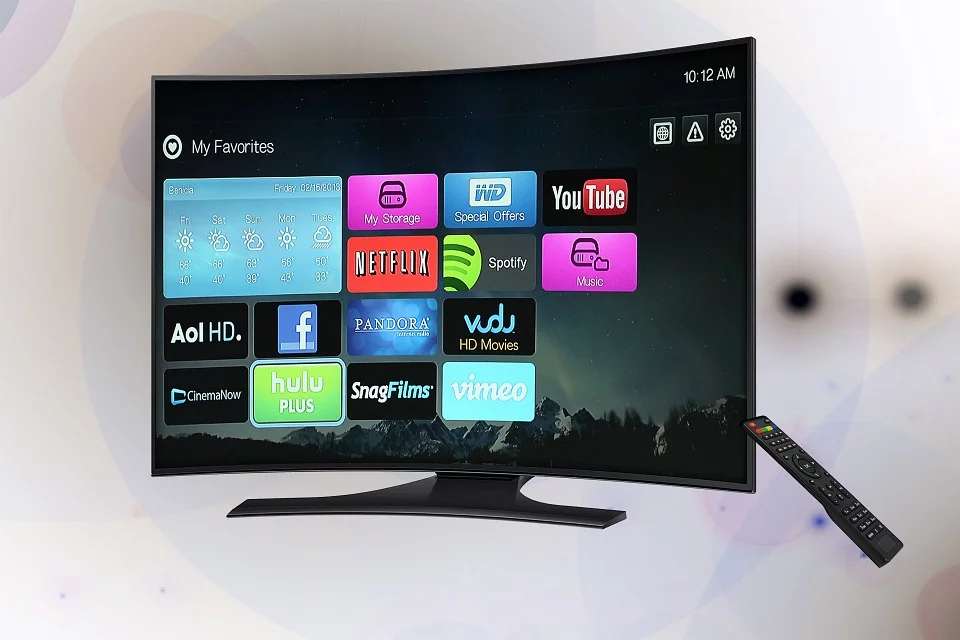 📺 Netflix
Netflix is today's most popular app which shows the latest movies and TV series. In some smart TVs, Netflix is available by default. It also has the facility of downloading your favorite video and watch it later offline. This not only enables you to save your time but also gives you the freedom to watch the content at your convenience.
📺 Hulu
Hulu is an entertainment company from the U.S which provides excellent shows and movies to its worldwide users. Hulu also has a free trial offer. You always have the facility of canceling the subscription at any point in time if you want to discontinue Hulu services.
📺 Hotstar
Hotstar is India's one of the popular streaming apps which has a variety of contents like TV shows, movies, drama, live news, sports, etc. in multiple languages. On Hotstar, users can not only watch movies, TV serials and other programs but you can also enjoy live streaming of cricket with this app.
This service also covers most of the major sports live events. On this app, you watch only watch the TV show on Star Network channel. No other channel shows can be viewed on it.
📺 HBO Now
HBO Now is the U. S. based video-on-demand service. It offers the original TV shows, documentaries, events of sports and best movies. HBO Now is only available in the U.S. and some of its territories.
📺 Spotify
Spotify is one of the best apps for music lovers. With this app, you have the accessibility to literally millions of songs. It allows the user to stream music, songs or even podcast. The best part is you can also take the advantage of Spotify free by merely signing up using your email ID or through Facebook if you don't want to pay for Spotify Premium service.
📺 TED
TED Talks has the slogan 'ideas worth spreading'. This is a non-profit global community that was founded in 1894. The community initially was dedicated to entertainment, design, and technology. But now widened its emphasis on different talks like cultural, scientific, health, nature, humanity, society, academic and many more fascinating topics. If you want to expand your knowledge and improve the thinking, this is a must app for you.
📺 PlayStation Now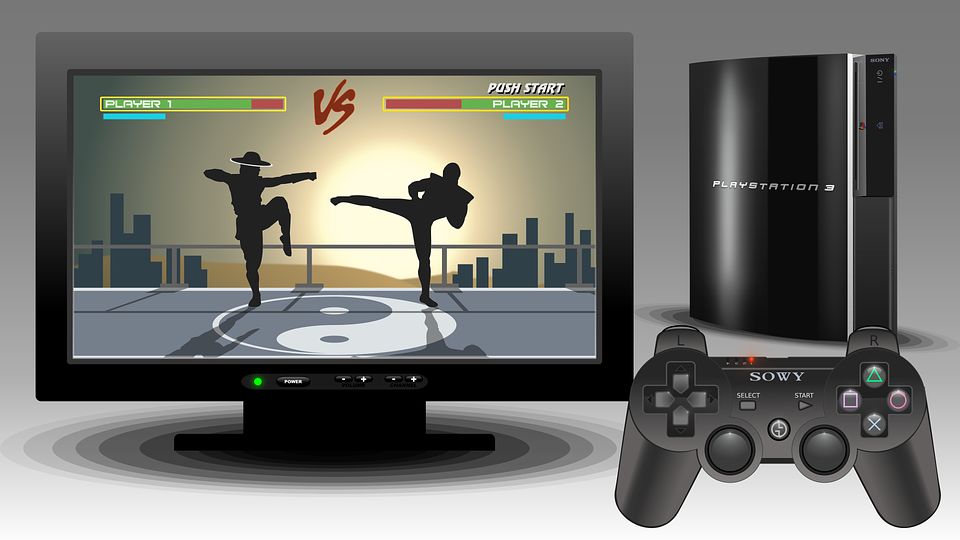 PlayStation Now is Sony Interactive Entertainment's subscription service which is based on cloud gaming. It enables the users to play numerous Playstation2, 3 and 4 games on the internet on your PlayStation 4 and personal computer.
📺 Voot
Voot is a video demand app that is quite popular. You can watch many shows online on this app. You can watch the latest episode of many serials on it. But some users have complained that this app does not work on weak networks and low-end devices.
Summing up
I hope the above Best Smart TV Buying Guide will make you smarter to buy your Smart TV. If you have any other tips or suggestions apart from mentioned above, please comment.
Also Read: What is NanoCell TV? NanoCell vs OLED vs QLED : Which is Better?
Best Streaming Devices For TV in India 2021
Best Media Streaming Devices Buying Guide
Choose the Best Smart TVs in India from list…….